Blockchain Consulting
At Blockcube, we offer our clients access to top-notch talent and extensive technical know-how to overcome their toughest technology obstacles and develop the skills necessary to thrive in the blockchain industry. Our all-encompassing blockchain consulting services enable businesses to achieve lasting improvements in efficiency and foster more sustainable innovation within the tech sector.  
Get Started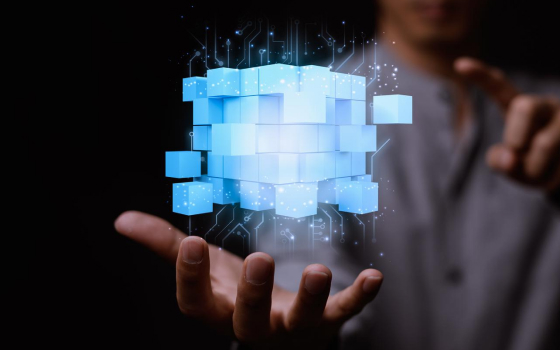 Collaboratively, we can transform ambitious concepts into tangible accomplishments. 
If you're seeking to enter the blockchain industry, choose a protocol for the development, release a new decentralized product or service, or bolster your market presence, we're here to provide guidance. Our blockchain consulting services concentrate on domains like DeFi, NFTs, metaverse, decentralized gaming, and web3, allowing your enterprise to enhance its fundamental skills and execute technologies more effectively. 
Our Blockchain Consulting Services 
Our team of blockchain consultants comprehends the unique demands of your project and aids in determining the optimal blockchain protocol that aligns with your business objectives. With our training workshops, prototype design, and blockchain proof of concepts, we've aided many startups and corporations in achieving success.  
Blockchain strategy and planning
We can help businesses identify use cases for blockchain technology and develop a roadmap for implementation.
Technical advice and implementation
Our experts will provide technical expertise and assistance in implementing blockchain solutions, including selecting the right blockchain platform, developing smart contracts, and ensuring the security of the system.
Blockchain workshop and training
We conduct workshops education and training for businesses and their staff on blockchain technology, its potential benefits, and its risks.
Regulatory compliance
Helping businesses navigate the complex legal and regulatory landscape surrounding blockchain technology, including compliance with data privacy laws.
Business model development
Once you understand the blockchain feasibility for your use case, you can move your project to development. Our team can help businesses explore new business models enabled by blockchain technology, such as tokenization and decentralized finance (DeFi).
Blockchain Development Platforms We Work On 
Hyperledger Fabric Indy
Ethereum
Binance Smart Chain
Tron
Avalanche
Solana
Industries that approached us for Blockchain Consulting  
Healthcare
Government
Telecom
Identity Management
Supply Chain
Lending
Start a conversation by filling the form 
Once you let us know your requirement, our technical expert will schedule a call and discuss your idea in detail post sign of an NDA.
All information will be kept confidential.