Web Application Development
Our team specializing in web application development builds custom web applications that cater to the unique needs of businesses. We apply our extensive knowledge and expertise in cutting-edge technologies such as Postgre SQL, MongoDB, Angular, Node.js, React, and Python to develop highly functional web applications that streamline intricate business processes. Our goal is to deliver adaptive web apps that simplify complex workflows, making business operations more efficient and effective.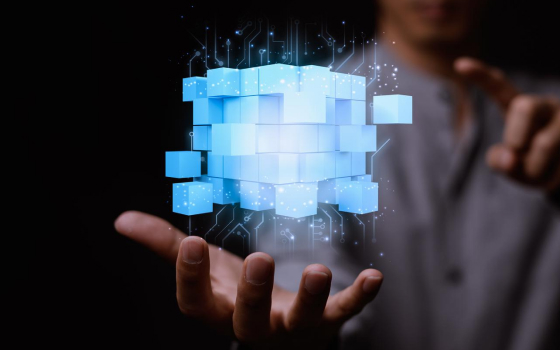 We create web applications that are designed for enterprise-level usage, with the aim of enhancing business capabilities  
Utilizing agile web application development techniques, our team strives to attain optimal adaptability, scalability, and functionality. We address business challenges by developing dependable, speedy, and efficient custom web applications that provide compelling solutions.  
Web Application Development Services 
SaaS Application Development
The SaaS developers on our team construct secure and multi-tenant SaaS web solutions, enabling you to broaden the reach of your web application as your business expands.
Front-end Development
With the reusable and component-driven architecture of React.js, Angular.js, and Vue.js, our developers have the ability to construct single-page web applications.
Back-end Development
Our backend web developers utilize microservices architecture to achieve scalability. To host the backend, we use services such as AWS and Azure. For reliable data storage and retrieval, we rely on SQL and NoSQL databases.
Progressive Web Apps
Our team develops mobile-first and cross-platform web applications, utilizing modern web APIs and responsive UX design to decrease bounce rates and boost customer engagement.
Digital Transformation
Our team seamlessly migrates existing applications to new technologies, ensuring zero data leakages, allowing businesses to adapt to changing environments with ease.
Custom Software Development Company
Our specialty lies in constructing custom web applications that ensure compatibility, scalability, and usability. We aim to provide consistent user experiences across diverse devices and browsers.
Mobile Responsive Web Apps
We utilize the most recent mobile technologies to create customer-centric mobile-responsive applications that are both sturdy and scalable. Our objective is to provide an engaging user experience to both clients and their customers.
AI-based Web Apps
Our team develops web applications based on AI to create recommendation engines, implement image recognition, and facilitate intelligent automation.
Industries that approached us for Web Application Development  
Healthcare
Finance
Education
E-commerce
Manufacturing
Transportation
Start a conversation by filling the form 
Once you let us know your requirement, our technical expert will schedule a call and discuss your idea in detail post sign of an NDA.
All information will be kept confidential.