Hyperledger Development
Leverage our expert development and orchestration services to develop and deploy Hyperledger blockchain applications that cater to diverse industries. Our cross-industry solutions are tailored to your unique requirements, ensuring seamless deployment and optimal performance.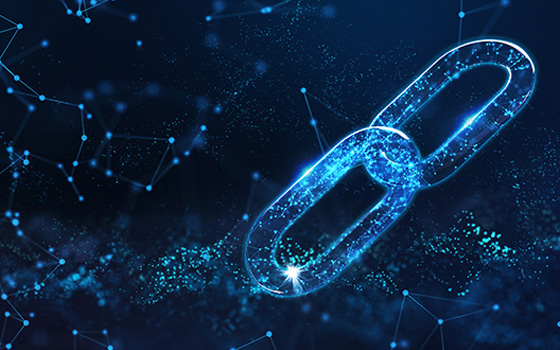 We possess specialized knowledge and expertise in Hyperledger blockchain development.
Our team comprises certified Hyperledger developers who are proficient in building fast and secure blockchain applications using frameworks provided by Hyperledger. We have extensive experience in developing hybrid projects that leverage both off-chain and on-chain features of Hyperledger Fabric and Sawtooth frameworks. We also facilitate storage on IPFS and CDN and host infrastructure on AWS and IBM Bluemix. Our portfolio includes over a dozen successful blockchain applications that cater to both startups and enterprises.
Hyperledger blockchain development services 
Hyperledger Consulting
Our Hyperledger consulting team evaluates your business use case and examines the potential of blockchain technology for your specific requirements. We help identify which Hyperledger project will best suit your business solution and determine the benefits it can bring to both your organization and customers.
UI/UX Technical Design
We offer UI/UX design services that prioritize a seamless user experience by providing high-fidelity designs. In addition, we provide a technical design that includes a system blueprint defining technical components, user stories, and database design, before designing the workflow.
Hyperledger Application Development
Our team of Hyperledger blockchain developers specializes in building decentralized applications (dApps) for diverse industries using Hyperledger Frameworks. We follow an agile software development methodology, enabling clients to receive various versions of the application before it is deployed on the main network.
Smart Contracts and chaincode development
Chaincodes are the equivalent of Smart Contracts on the Hyperledger blockchain platform, and they are essential for developing asset definitions, business contracts, and decentralized applications on Hyperledger Fabric. Our team of Hyperledger developers specialize in writing secure and robust chaincodes to ensure complete security for your blockchain applications.
Maintenance and Support
We offer comprehensive Hyperledger application development services that go beyond just developing and deploying your enterprise blockchain app on the Hyperledger platform. Our team also provides maintenance and support post-development to ensure that your application runs smoothly. Our maintenance services ensure maximum uptime and efficient performance, minimizing any potential downtime.
Migration and Upgrades
We provide expert assistance in migrating or integrating your existing solution to the Hyperledger Framework. Our team can also incorporate any necessary changes in case of alterations made to your Hyperledger-based blockchain application.
We do implementations on the following Hyperledger Blockchains 
Hyperledger Fabric
Hyperledger Indy
Industries that approached us for Blockchain Consulting  
Healthcare
Telecom
Identity Management
Supply Chain
Start a conversation by filling the form 
Once you let us know your requirement, our technical expert will schedule a call and discuss your idea in detail post sign of an NDA.
All information will be kept confidential.