Software Development
Blockcube is a software development company that specializes in developing innovative solutions utilizing blockchain, web3, machine learning (ML), artificial intelligence (AI), and other advanced technologies. With a team of experienced developers, Blockcube is dedicated to assisting businesses and organizations in staying ahead of the curve by creating purpose-specific and innovative custom software and applications.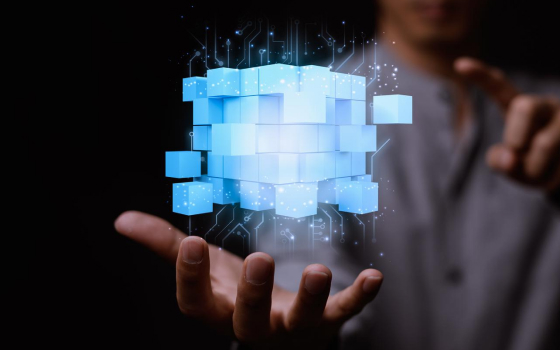 Our software development services empower your business innovation.
Blockchain
Our focus is on developing decentralized solutions on the blockchain ecosystem that are ready for the future. By doing so, we assist enterprises in automating their business, increasing transparency across various processes, and minimizing overhead costs.
Application Services
Our team of experts takes care of every aspect of app development, ranging from design to testing, deployment, management, and maintenance. This includes all types of apps, including mobile, web, and desktop applications.
Custom Software Development
Our approach involves combining the core functionality of the business process at hand with customized software capabilities and features that are tailored to your specific requirements. This results in a software solution that is optimized for your business needs.
Software Consulting
We offer software development consultation services that include idea discovery, technology insights, and risk analysis. Additionally, we assist in creating a growth strategy that spans from user acquisition to monetization, ensuring that your software solution is optimized for success.
Testing & QA
Take advantage of our QA team's expertise in implementing the most effective software testing methodologies, including performance, automated, and functional testing. Doing so will enhance your software's security, usability, and overall quality.
UI/UX Design
We blend the latest trends in UI/UX with our clients' preferences and requirements to create vivid and intuitive designs for all types of applications and software.
Industries that approached us for Software Development  
Healthcare
Finance
Education
Retail
Manufacturing
Transportation
Start a conversation by filling the form 
Once you let us know your requirement, our technical expert will schedule a call and discuss your idea in detail post sign of an NDA.
All information will be kept confidential.