ChatGPT Development
Our team of experts specializes in OpenAI models, creating custom solutions such as ChatGPT that deliver tangible results and bring your vision to reality. Whether you require chatbots, image and speech recognition, language translation, or other AI-based solutions, we have the expertise and experience to help you achieve your AI goals. By integrating AI technologies like Machine Learning (ML) and Natural Language Processing (NLP), our custom solutions can be tailored to meet the specific requirements of your project.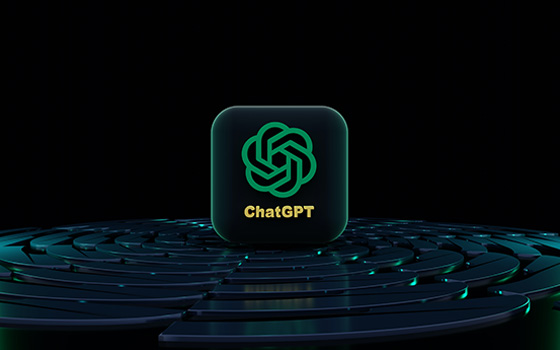 OpenAI Model-powered Solution Development Services we provide
We are a top provider of development services powered by OpenAI models, and our team of seasoned AI developers possesses an in-depth knowledge of the latest language models, including Ada, Babbage, Curie, Davinci, and GPT 3.5 Turbo, as well as cutting-edge image models like DALL-E and CLIP, audio models like Jukebox, and code models such as GPT-3 Code. With our expertise, we can assist you in creating custom models that deliver concrete results and elevate your business to new heights.
Consulting and Strategy Building
Our team of AI experts can provide guidance on identifying AI model use cases within your domain and assist in building or integrating them into your system. We thoroughly evaluate your requirements, identify issues that can be addressed using OpenAI models, and provide ongoing suggestions for improvement after launching the solution. Our aim is to ensure that the AI solution we create is tailored to your specific needs and can deliver tangible benefits to your organization.
Custom OpenAI Model-powered Solution Development
Our team builds customized AI models and solutions utilizing the latest OpenAI models, including GPT-3.5 Turbo, DALL-E, CLIP, and many others. We work collaboratively with you throughout the entire development process to ensure a seamless experience. Our experts leverage cutting-edge technologies to create bespoke solutions that meet your unique requirements and deliver tangible business value.
Model Integration and Deployment
Our team conducts a thorough evaluation and analysis of your requirements to ensure a secure and efficient integration and deployment process. Our OpenAI model integration and deployment service encompasses the entire process, including model selection, configuration, testing, integration, and deployment. We work closely with you to ensure that the integration and deployment process is seamless and that the AI solution we deliver meets your specific needs and requirements.
Fine-tuning Models
Our team utilizes various techniques, such as transfer learning, learning rate scheduling, data augmentation, regularization, and hyperparameter tuning, to fine-tune generative AI models for specific tasks. By leveraging existing knowledge, our techniques enable the models to enhance their performance on the target task. We apply these techniques meticulously to ensure that the generative AI model we develop is tailored to your requirements and delivers the desired results.
Industries that approached us for Artificial Intel  
Healthcare
E-Commerce
Banking & Finance
Education
Hospitality & Travel
Retail
Gaming
Start a conversation by filling the form 
Once you let us know your requirement, our technical expert will schedule a call and discuss your idea in detail post sign of an NDA.
All information will be kept confidential.