Our Services
Welcome to our services, developing and delivering enterprise-grade applications. Our platform utilizes cutting-edge blockchain technology to provide a range of secure and efficient services for businesses and individuals. With our decentralized network, you can enjoy enhanced security, transparency, and reliability. 
Our services include blockchain, artificial intelligence, metaverse, smart contract development, tokenization, and more. Our team of experts is dedicated to providing top-notch solutions that meet your unique needs. Join us today and experience the benefits of blockchain technology firsthand. 
CONTACT US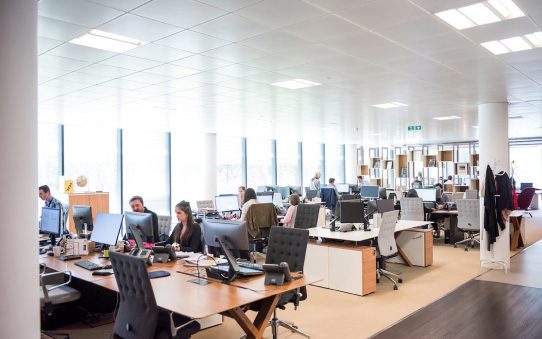 About Blockcube
Having an unwavering dedication to providing high-quality technology solutions, we have evolved into a technologically-savvy company that specializes in solving our client's business challenges. Our services span technology consulting, custom software application development, software maintenance, and integration, utilizing cutting-edge technologies such as IoT, AI, Cloud, Mobile, and Blockchain.
Blockchain
We assist our clients in exploring all facets of blockchain infrastructure, providing added value to their business operations by establishing trust, transparency, and reliability. Our track record includes numerous blockchain PoC's for various companies, as well as the development of dApps, Ethereum Smart Contracts, and Supply Chain Solutions on a range of blockchain platforms such as Hyperledger Fabric, Tezos, Stellar, and Tron. 
Artificial Intelligence
At our company, we provide cutting-edge AI development services to help businesses automate their processes and tackle challenging problems efficiently. Our team of skilled professionals can assist with automating repetitive tasks, minimizing downtime in complex processes, and expediting decision-making. Our range of AI solutions also enables the integration of automated processes to explore new business prospects.
Metaverse
Our company is at the forefront of metaverse development, utilizing immersive 3D virtual spaces, metaverse applications, and interoperable platforms to create decentralized metaverse projects. This results in vivid, realistic virtual experiences across various industries, including gaming, social networking, events, work, and NFT trading. To expand and explore new business opportunities, partner with the leading Metaverse Development Company to launch your own Metaverse. 
Metaverse Integration
Metaverse Gaming Space
Metaverse Social Media
Metaverse Development
Metaverse Decentralized
Metaverse Application
Token & Crypto Development
Our company offers comprehensive support to cryptopreneurs looking to build and launch new coins and tokens and gain a competitive advantage in the crypto trading industry. Our team of experts adapts blockchain's cryptography and consensus algorithms holistically to ensure effective crypto development. We assist with various aspects, including writing a whitepaper, introducing the new coin to the market, listing on exchanges, and building smart contracts. By adopting cryptographically secured transactions, we help position your business ahead of its competitors. 
NFT Marketplace Development
NFT Marketplace Solutions
NFT Storage
Crypto Wallet Development
Decentralized Exchange Development
Custom Software Development 
Blockcube is a software development company that specializes in creating innovative solutions using cutting-edge technologies such as blockchain, web3, ML, and AI. Our experienced developers are committed to helping businesses and organizations stay ahead of the curve by building custom software and applications that are purpose-specific and innovative.