NFT Storage Solution
We have developed a specialized NFT storage system designed for securely storing off-chain NFT data. This system enables creators and NFT marketplace owners to store their data in a decentralized manner using IPFS.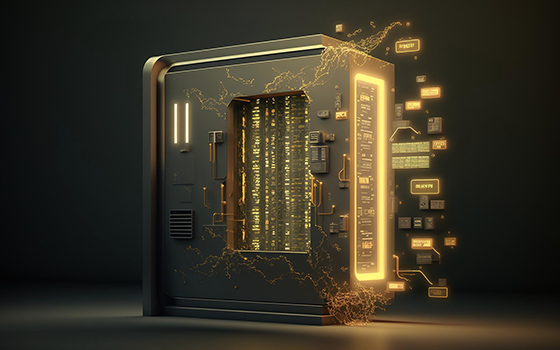 Features of our NFT Storage platform 
Pin Manager: Our user-friendly Pin Manager allows you to easily view, manage, and retrieve your IPFS files with ease.
File Infrastructure for NFTs: Our NFT Storage system offers secure and verifiable file storage for your NFTs. Whether you are a creator, platform owner, or collector, you can upload your files through our NFT storage system, copy your IPFS CID, and attach it to your NFT before minting.
Easy API: Our developer-friendly API endpoints are documented and allow you to easily pin any type of content over IPFS.
View Content Faster: Enhance your IPFS gateways by using custom domains and experience improved speed and performance.
Store: To store your data for on-chain NFT data as a reference, upload it and save its IPFS hash (CID). Our system uses Filecoin for long-term data storage, ensuring that NFT data remains available even if our NFT storage system is offline.
Retrieve: Our IPFS network is decentralized, enabling seamless access to the stored NFT data. The Content IDs (CIDs) used as pointers to the content reference immutable content, guaranteeing the authenticity of the original NFT data. The data can be accessed easily via a public IPFS gateway, IPFS command line, or IPFS desktop.
Who can benefit from our NFT storage platform?
Service providers
Our NFT storage platform based on IPFS assists service providers in storing significant amounts of data while reducing bandwidth costs and ensuring secure, peer-to-peer content delivery.
Content creators
Our IPFS-enabled NFT storage system empowers creators to mint their NFTs, manage them and deliver them without any intermediary control.
Archivists
By leveraging our IPFS-based NFT storage platform, you can store your archived data with ease, benefitting from deduplication, high performance, and clustered persistence. Our platform provides you with the ability to store your information for as long as you require without limitations.
Researchers
Our NFT storage system facilitates researchers and developers who work with large distributed datasets, by enabling them to decentralize archiving, boost speed, and enhance overall performance.
Blockchain developers
Our NFT storage platform utilizes IPFS content addressing, allowing developers to store large files off-chain and include permanent, immutable links in transactions. This enables timestamping and securing content without the need to put data on-chain.
Offline users
Our IPFS-based NFT storage platform offers a resilient solution to users facing obstacles with high-latency networks and poor internet infrastructure. With peer-to-peer technology, it provides access to data without dependence on backbone connectivity or latency.
Start a conversation by filling the form 
Once you let us know your requirement, our technical expert will schedule a call and discuss your idea in detail post sign of an NDA.
All information will be kept confidential.