Crypto Wallet Development
Welcome to our Crypto Wallet Development page, where we offer cutting-edge solutions for building secure and reliable cryptocurrency wallets. Our team of experts has extensive experience in developing customized wallets that cater to the needs of different businesses and users.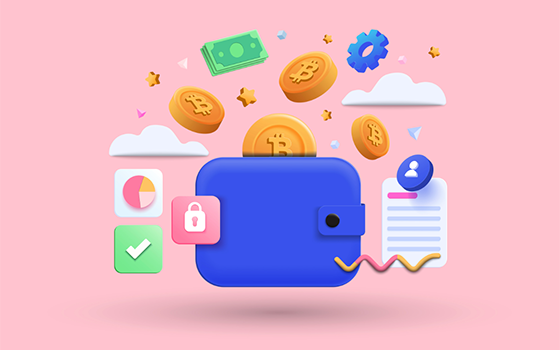 Services we offer for Crypto Wallet Development
Mobile Wallet Development
We specialize in developing user-friendly and secure mobile wallets for Android and iOS platforms. Our wallets support multiple cryptocurrencies and offer features like two-factor authentication, biometric login, and in-app exchange.
Web Wallet Development
Our web wallet development services enable users to securely store and manage their cryptocurrencies through a web browser. We use the latest security protocols to ensure that your wallet and assets are safe from cyber threats.
Hardware Wallet Development
We offer custom hardware wallet development services that are designed to keep your cryptocurrency safe from hacking attempts. Our hardware wallets are tamper-proof and offer an additional layer of security for your assets.
White Label Wallet Development
Our white label wallet development services allow businesses to launch their own branded cryptocurrency wallets. Our team of experts can customize the wallet's design and features according to your specific requirements.
Multi-Signature Wallet Development
Our multi-signature wallet development services provide an added layer of security for your cryptocurrency assets. This type of wallet requires multiple signatures to authorize transactions, making it more difficult for hackers to steal your funds.
Industries that approached us for Crypto Wallet Development   
Finance & Banking
E-commerce
Real Estate
Education
Real-Estate
Healthcare
Gaming
Government 
Start a conversation by filling the form 
Once you let us know your requirement, our technical expert will schedule a call and discuss your idea in detail post sign of an NDA.
All information will be kept confidential.